Tournaments
Thank you to the players who have walked our field in great numbers this season and see you next year!

Fondation communautaire de la Péninsule acadienne Tournament
Thirty-one (31) teams registered for a total of 124 players. Thank you to all participants for the support. Special thanks to Serge Robichaud and A&W, who sponsored the meal.
RESULTS
The F.J. Brideau Home Hardware team, represented by François Paulin, Samuel Degrâce, Frederic Jones and Maxime Breau, took top honors in the tournament with an impressive score of -18.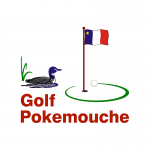 Saturday August 22 and Sunday August 23, 2020
Club Championship
RESULTS
Our big champion for this edition is Jacob Hall. The women's division was won by Marie-Mai Haché, the men's division was won by Ghislain Vienneau and Fernand Robichaud won the senior division.
Congratulations to all!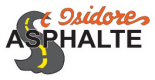 St-Isidore Asphalte Tournament
RESULTS
1st position: Score -13
Robert Poirier
Michel poirier
Stephane McGraw
2nd position: Score -11
Stephane Drysdelle
Benoit Drysdelle
Kirk ferguson
Frederic Losier
3rd position: Score -10
Dave cowan
Sylvio Lanteigne
Women's Team
Marie-Claire Losier
Helene ferguson
Milene Haché
Victoria Lainey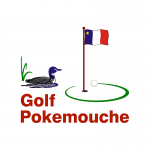 Saturday September 5, 2020
Family tournament
The family tournament was held on Saturday September 5th. Participation was excellent with 31 teams entered for a total of 130 players.
RESULTS
5 players – Men – Score: 63
Daniel Robichaud, Adam Robichaud, Mathieu mercure, Geatan Robichaud and Stan Robichaud
5 players – Mixed – Score: 60
Bernard Ferguson, Gisèle Ferguson, Ryan Ferguson, Hélène Ferguson and Kirk Ferguson
4 players – Men – Score: 62
Stéphane David, René-Guy David, Allain David and Ghislain David
4 players – Mixed – Score: 63
Maxime Breau, Véronique Breau, Remi Breau and Nelly Breau
6 players – Mixed – Score: 58
Karine Duguay, Yves Duguay, Marc-André Duguay, Alexis Landry, Mathieu Duguay and Éric Duguay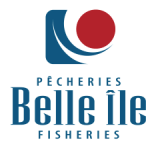 Saturday September 19 and Sunday September 20, 2020
Pêcheries Belle-Îles / Entreprise Shippagan Tournament
Results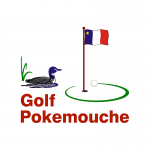 Sunday September 27, 2020
Amitié Tournament – Eliette Losier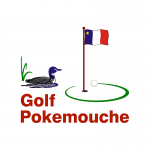 Closing Tournament
Participation was excellent in the last tournament of the season: 30 teams registered for a total of 120 players. Thanks everyone!

RESULTS

MEN
Pier-Luc Hébert, Jean-Samuel Lagacé, Andy Haché and Jonathan Cormier
MIXED
Yvon Thériault, Anne Duguay, Linda Robichaud and Jean-André Robichaud


Special thanks to our sponsors:
Acadia New
Molson (Adam Robichaud)
F.J Brideau Home Hardware Renovation Center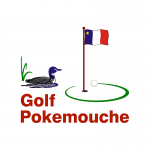 End of season tournament
The last tournament of the year was on October 18th. The turnout was excellent. Thirty (30) teams have registered for a total of 120 players.
RESULTS